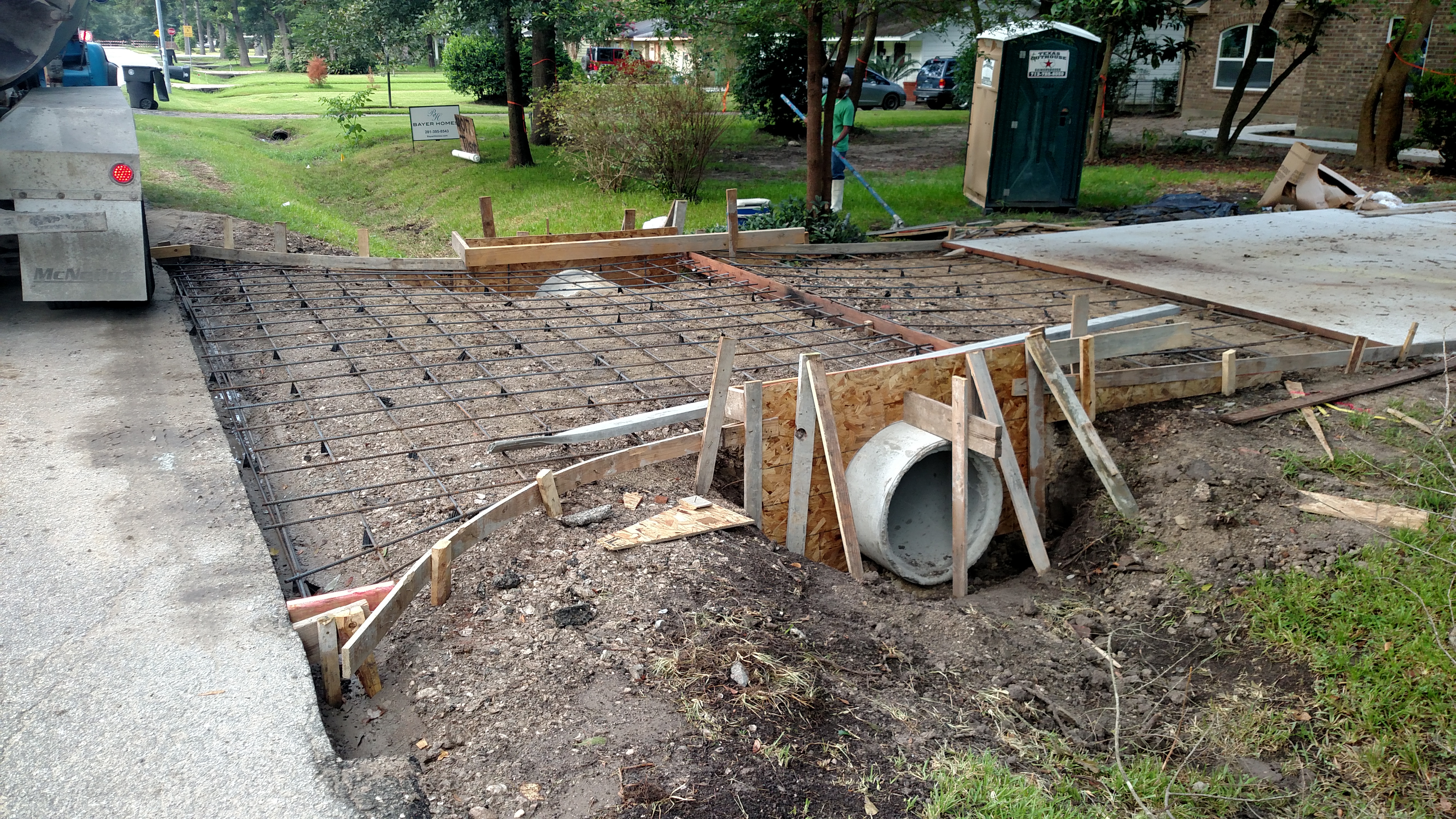 When it comes to Concrete and Demolition a Large 500ft lb class Top 35 Okada Breaker set up to run on the Mini-Excavator Provides Excellent Versatility and Increased Productivity while providing use of the breaker and the bobcat without wasting time changing back and forth between attachments.
This also offers Unique Versatility that is unmatched by a bobcat with a breaker. The breaker on the boom allows access to areas and angles the bobcat would not be able to achieve as in Breaking out pools from outside the pool or Breaking on retaining walls and footings.
Whether your project consists of :
- Concrete and Demolition !!
-Saw-cutting!!
- Retaining walls and Footings!!
- Rock,Brick, Block and Pavers!!
- Driveways, Patios, Planters, Curbs!!
- Pool Demolitions!!
- Pond Demolition!!
Or anything you can dream up...We Can Handle the concrete and demolition for You!!!
Larger Equipment And Breakers are available for concrete and demolition!!
Give me a Call for A Free Estimate!!
I Would Love The Opportunity to Work For You!!
Concrete Driveway replacement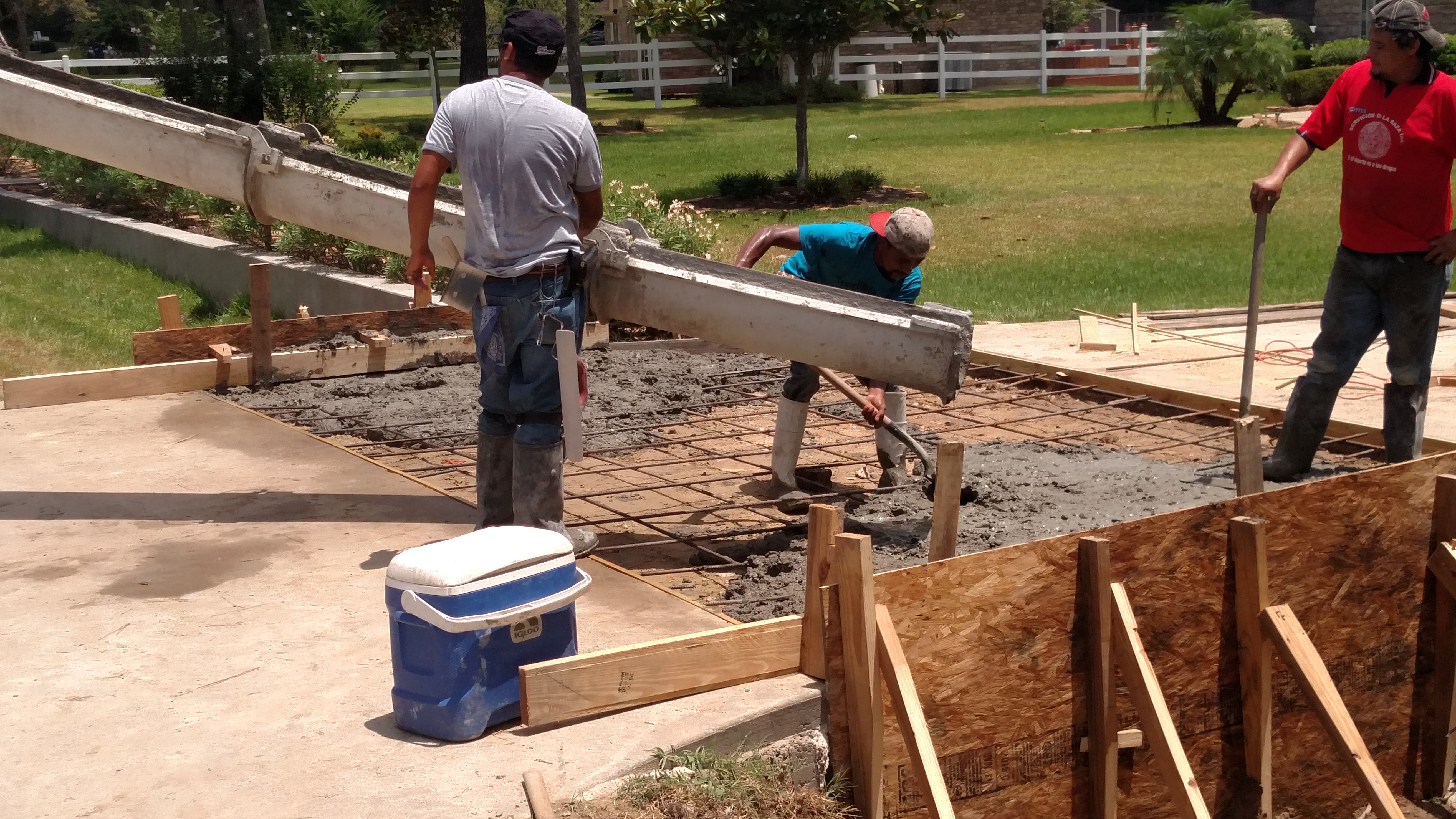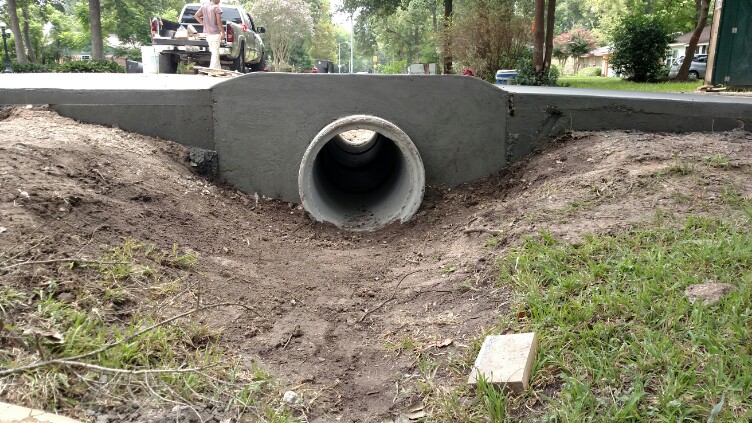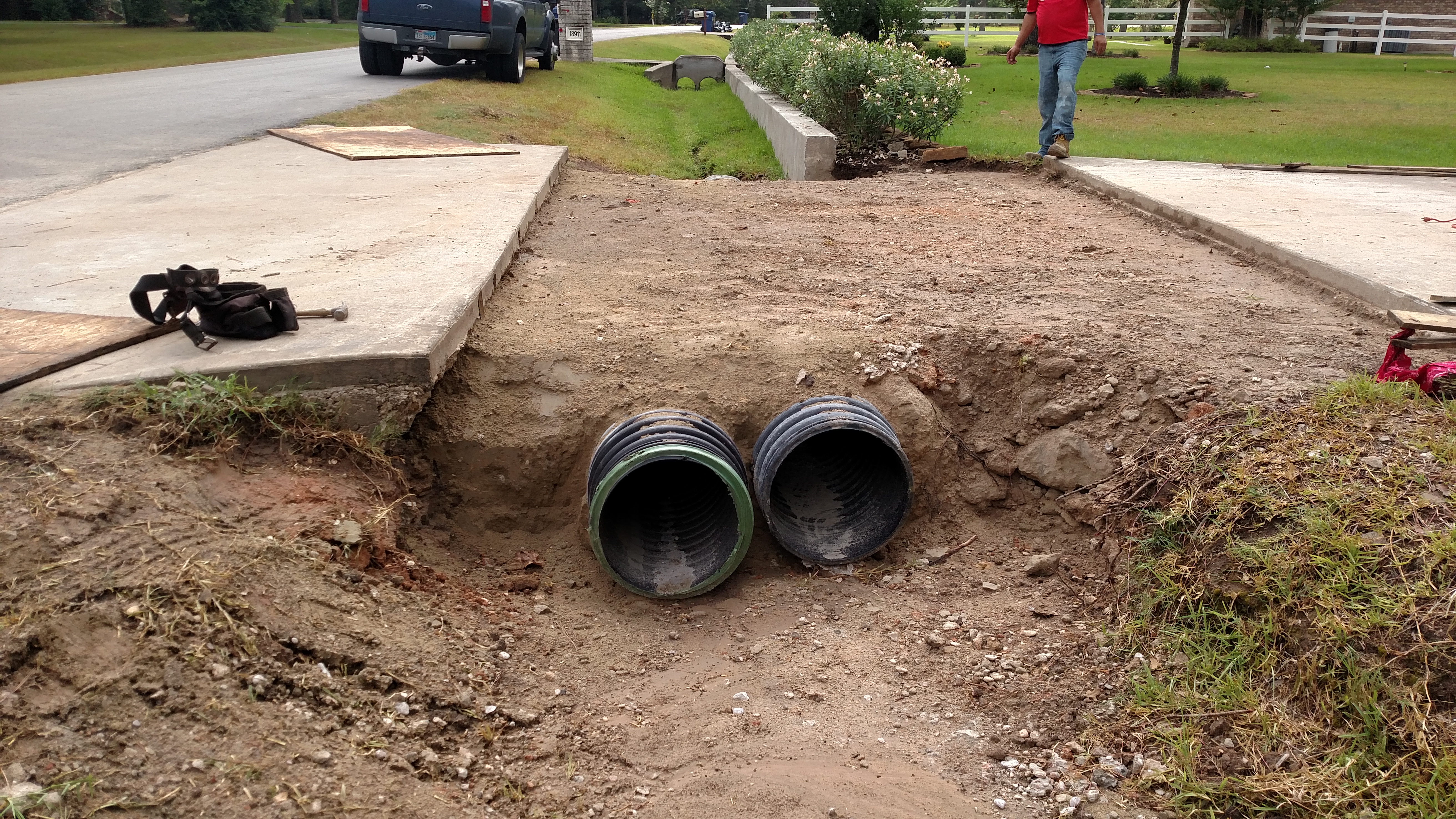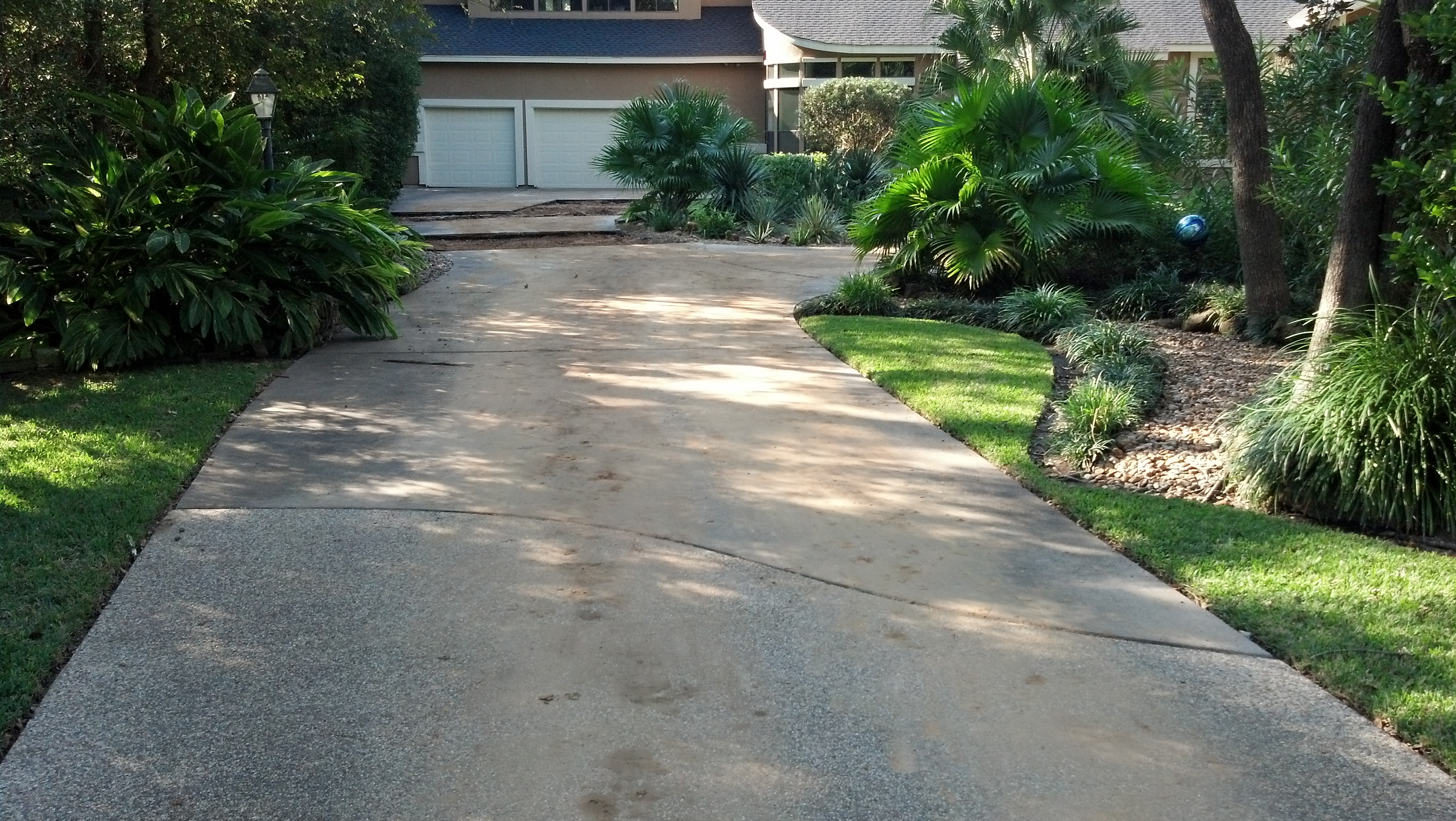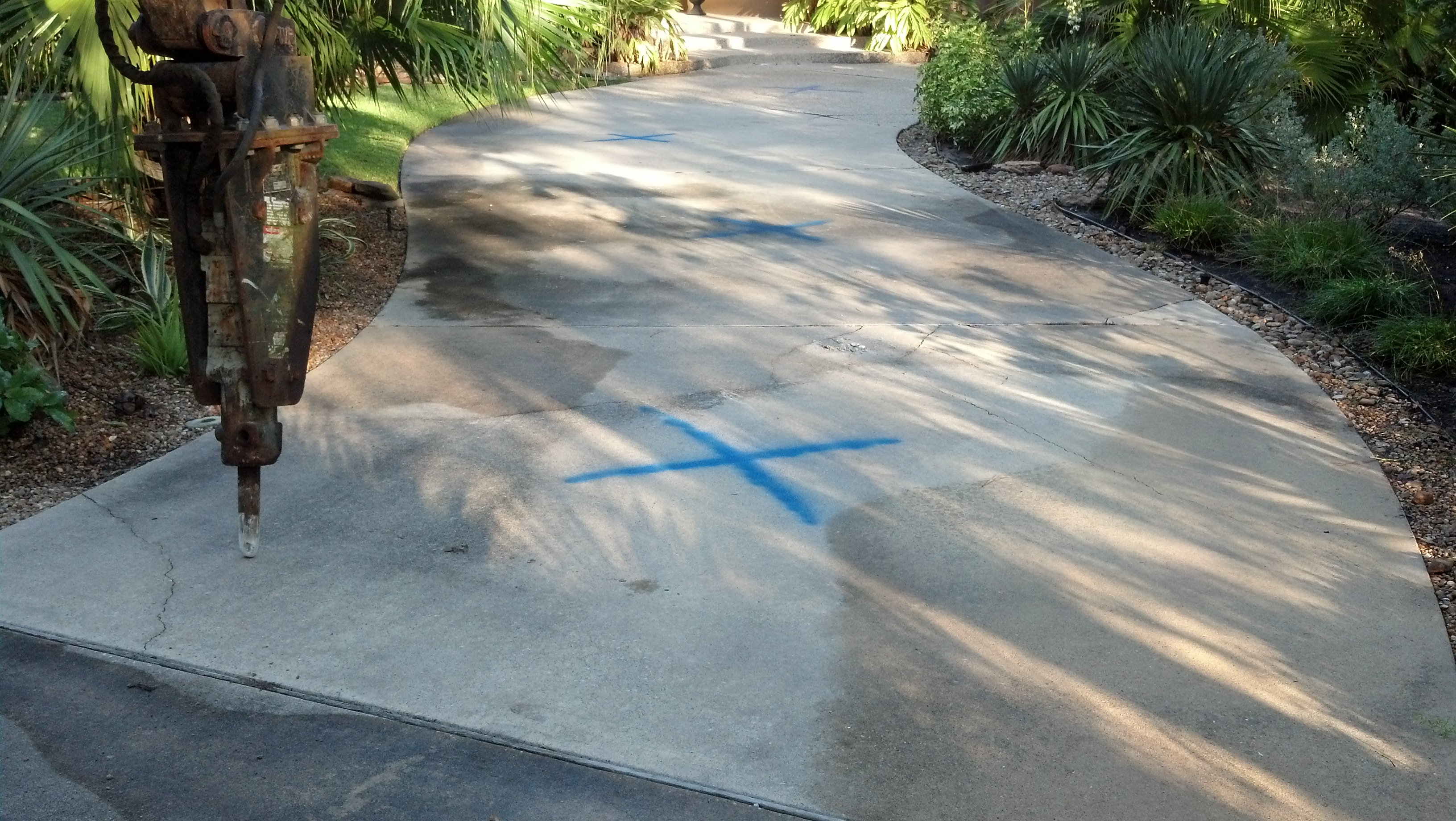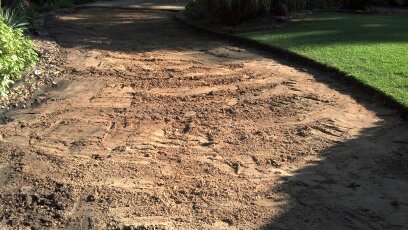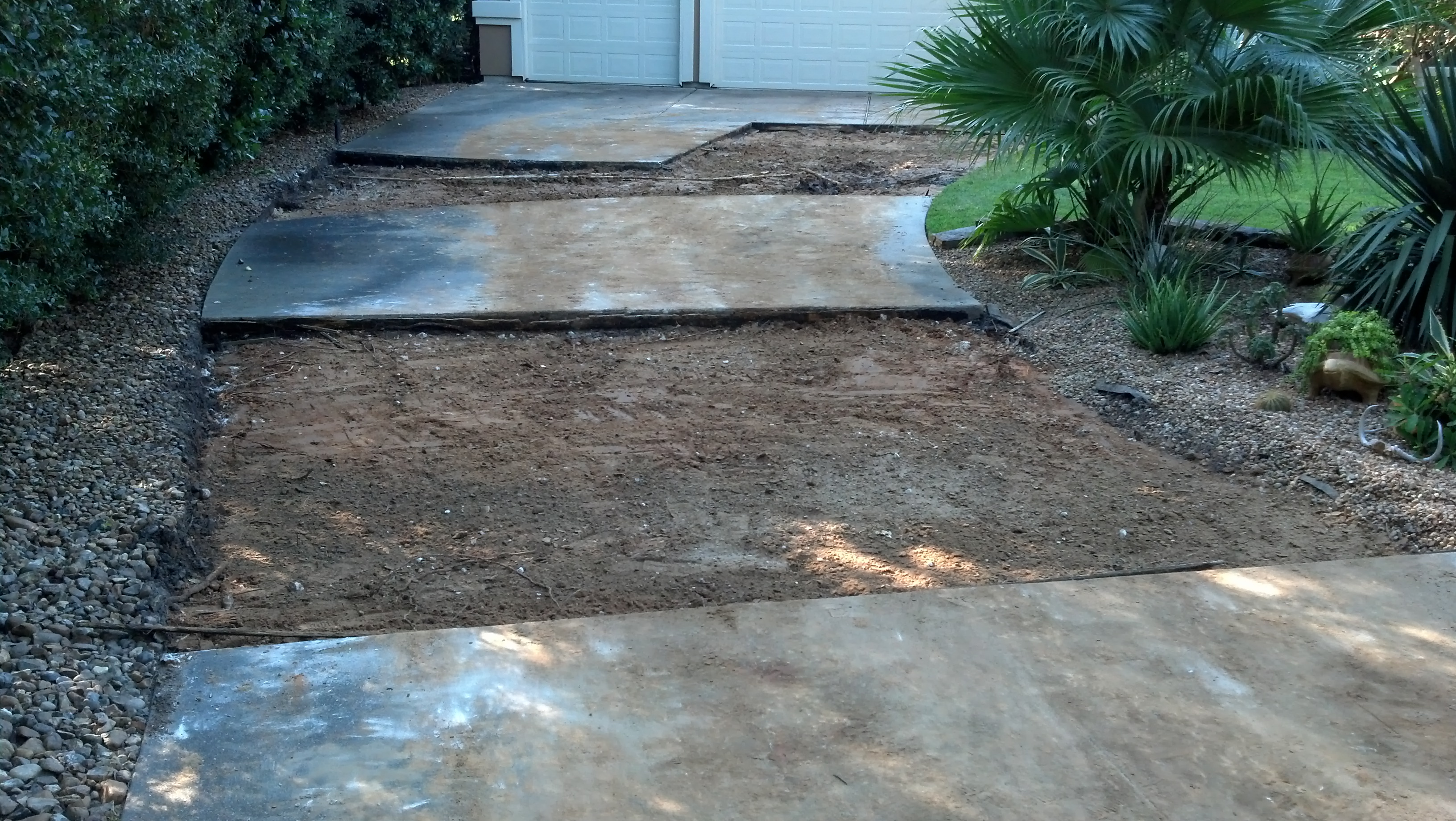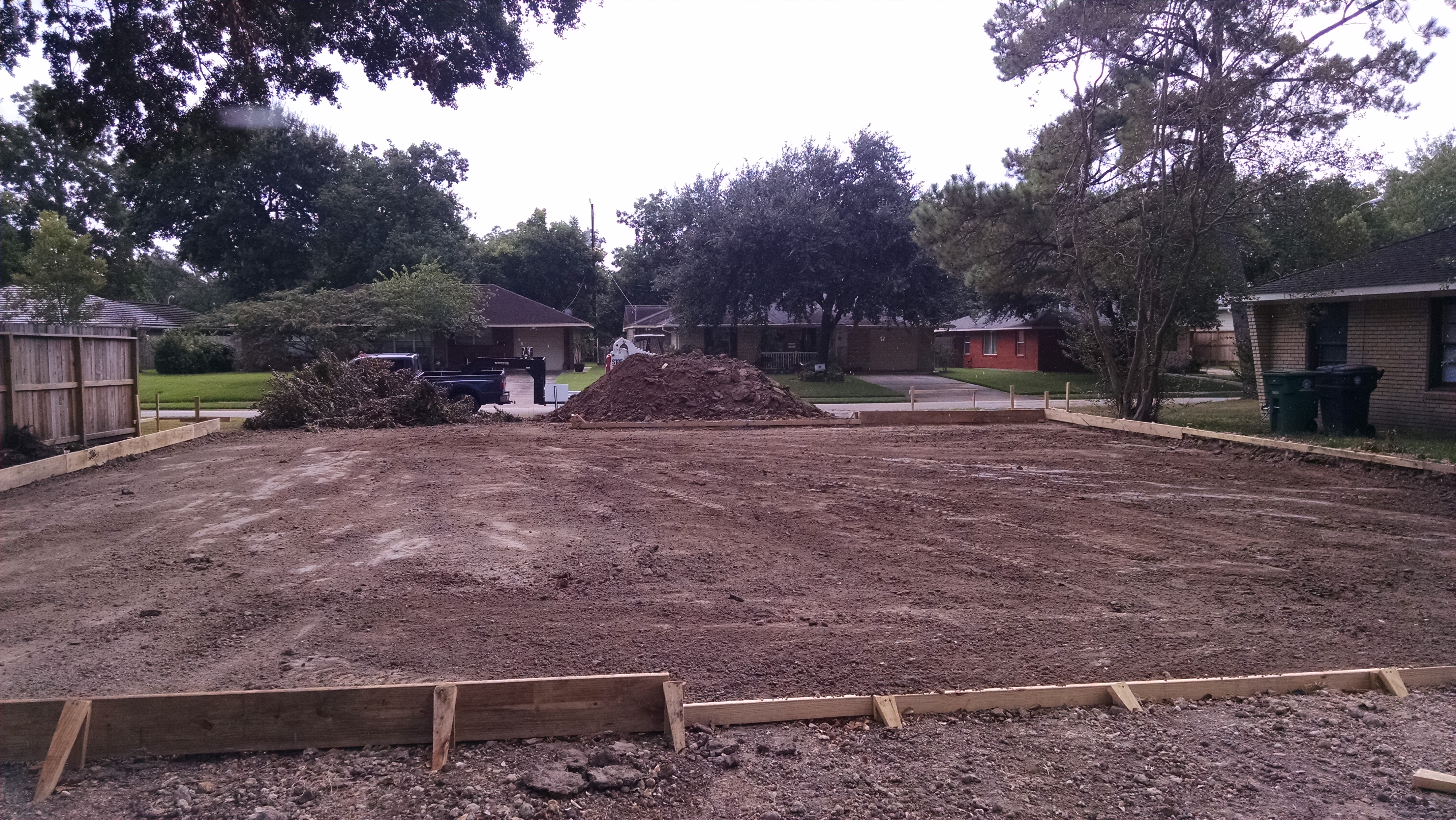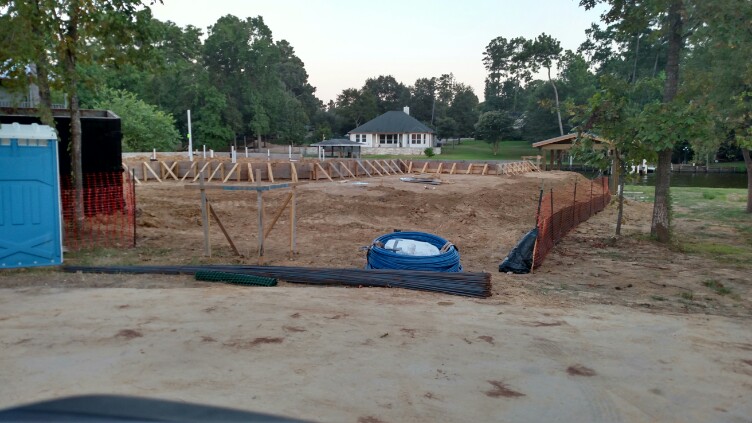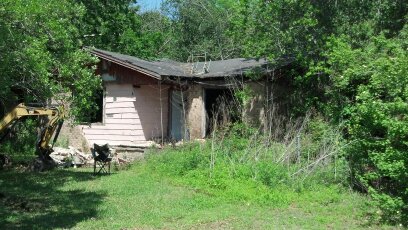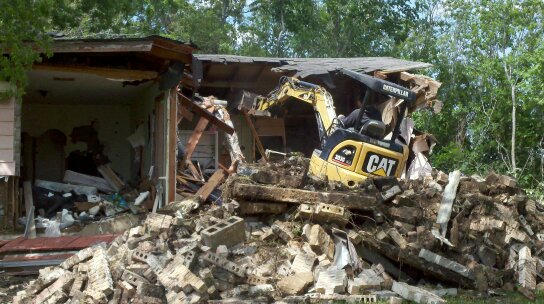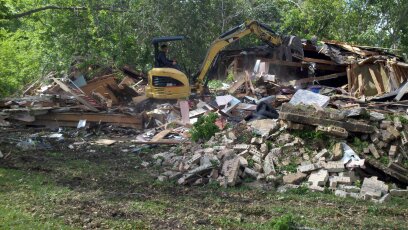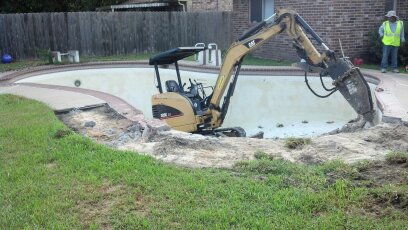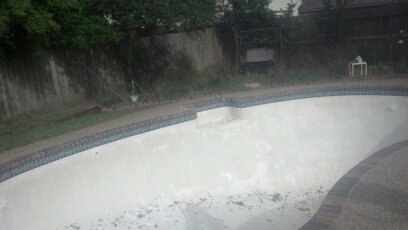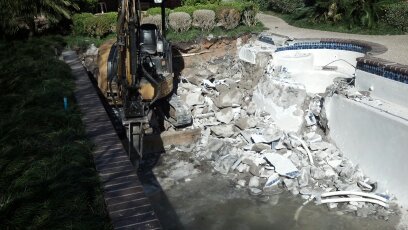 The bottom of the pool is broken to allow proper drainage and then the top ~3' is demoed off and placed in the deepest part of the pool. Select Fill dirt is then imported and compacted into the pool area. All local permitting and regulations are adhered by and removal of some of or all of the pool material may be necessary depending on the project and or location. 
Complete demo & removal  as well as sod installation is also available!!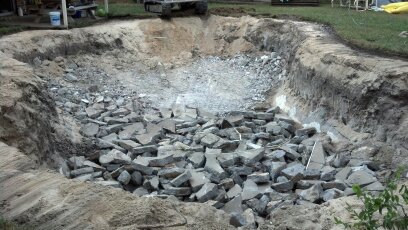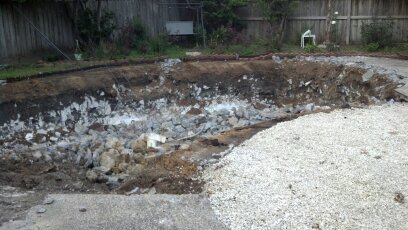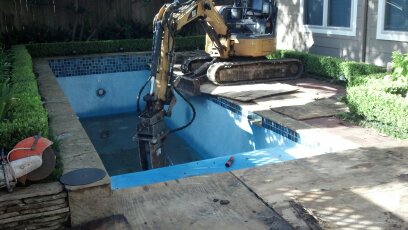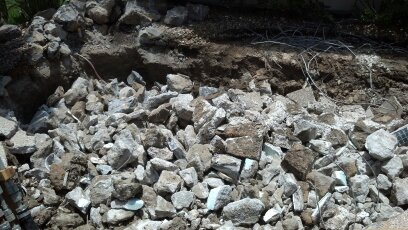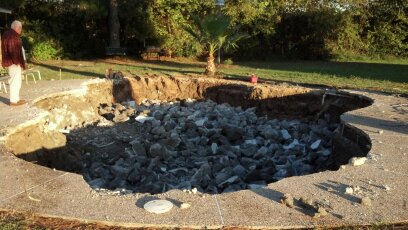 Call or email  Today for a free Quote !!