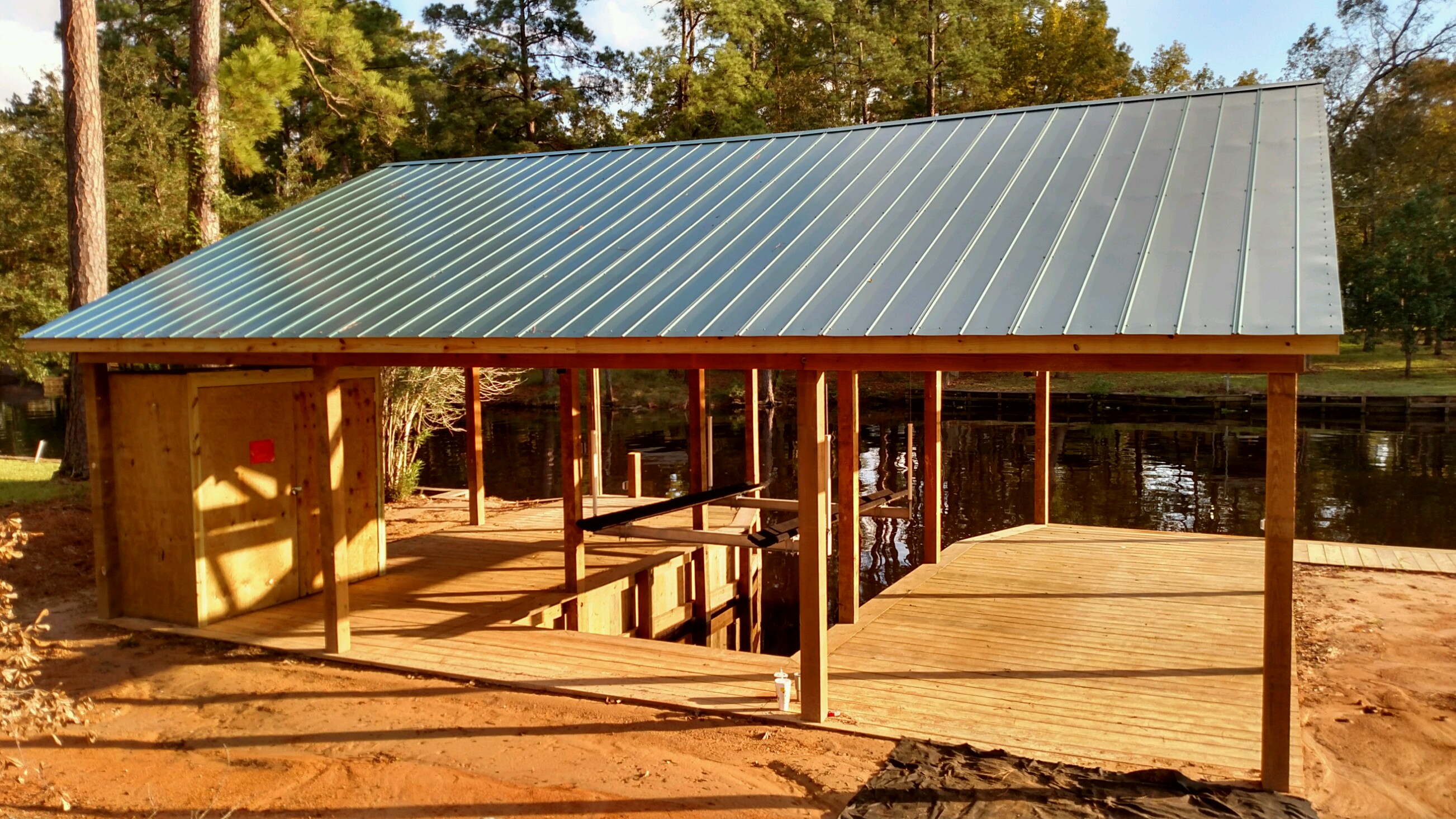 Boat House Construction and Slips!!
Custom Design and built Boat Houses and Slips on lake Houston and surrounding rivers and lakes! Let us help you realize your dreams. let our beautiful Boat house construction protect your boat and watercraft while giving you additional space to enjoy your waterfront!! Start Entertaining family and friends.. Enjoy a leisure day of fishing from your new Dock, soon by inquiring about boat house construction Today!!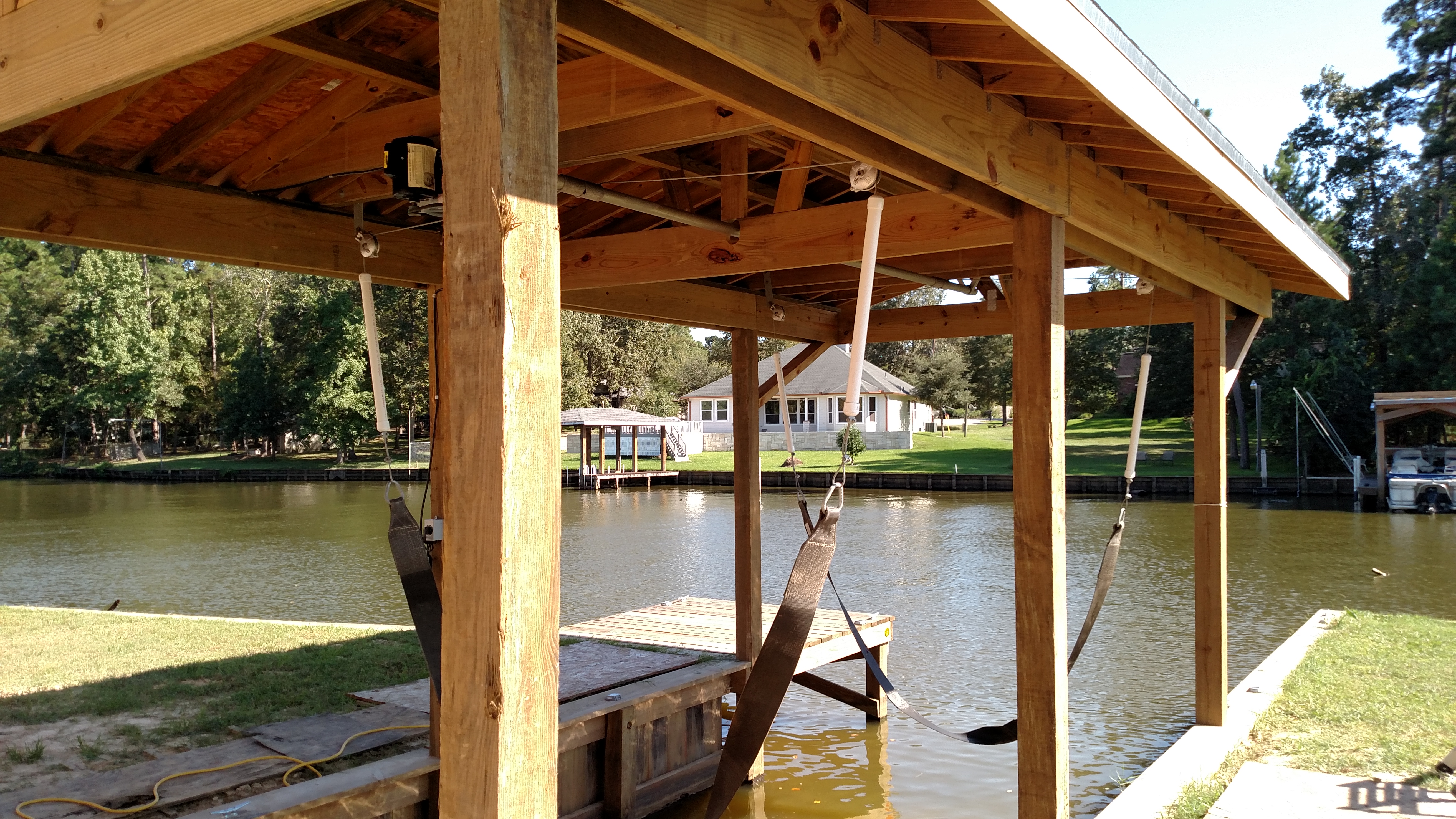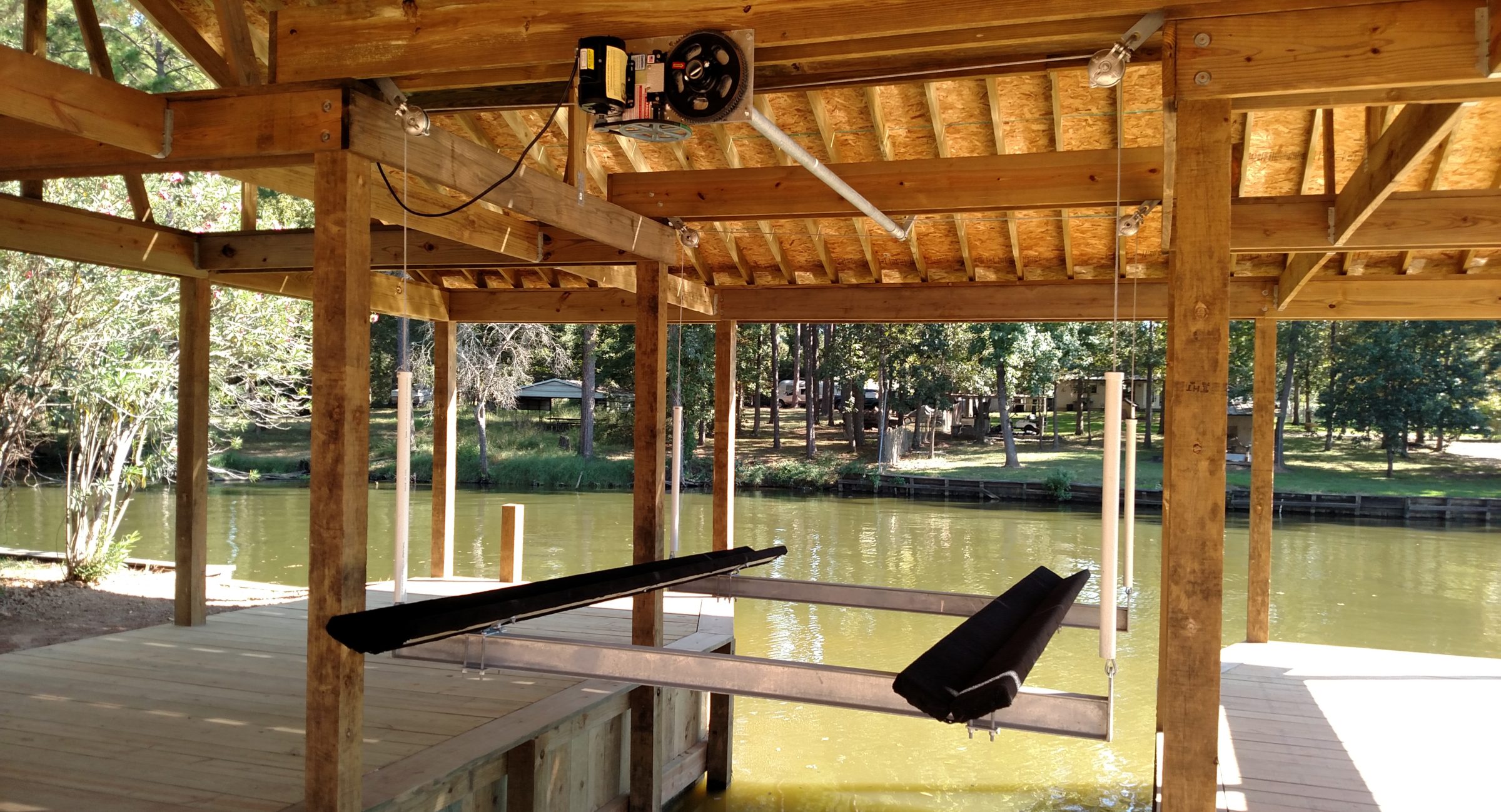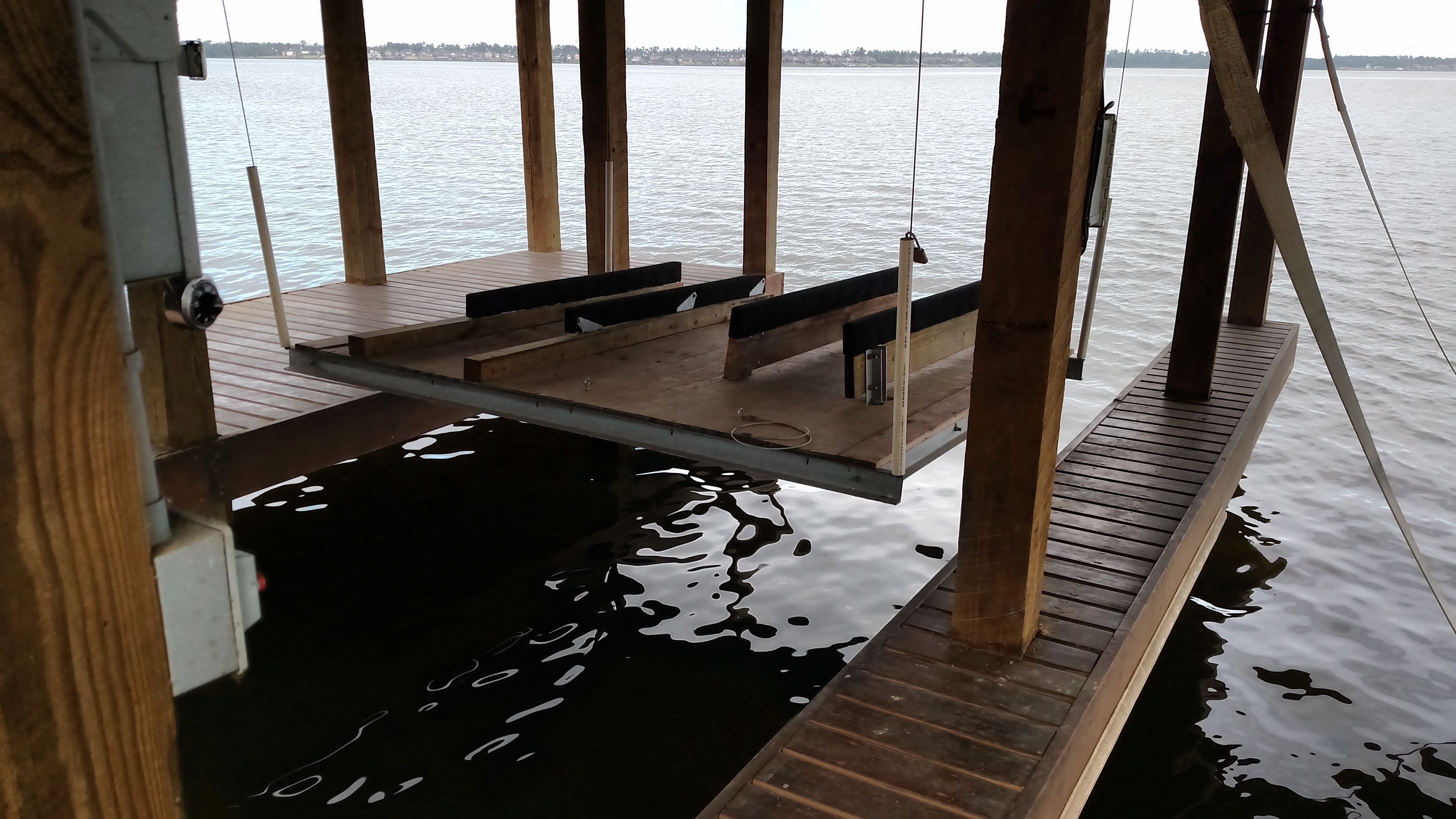 Ask About our Custom Boat house Construction Options and Upgrades Available!!
Remote Control Units Available to remotely control your lift up and down! Greatly Aides in the docking of your boat or waver runner when you are flying solo.
Underwater high intensity Fish lights to attract bait and fish right to your back door!
Custom lighting for your dock make it an attraction to be seen. also adds much needed light for Fishing, Docking or just hanging out on your dock at night with friends!
Comfortable Hanging  hammock chairs for enjoying the beauty of the lake.
We can even Build Custom outdoor wood furniture to enjoy on your dock.
Storage Cabinets or lockers for protecting your valuable gear, while keeping everything handy for your lake outings !
Stairway water Entries for swimming!
And Much More!!
Docks ,Decks and Walkways!!
Custom Docks, Decks, Walkways and More Available. Only Limited by your imagination!   Let us build an amazing space to enjoy your days while staring at the beauty of the sunset on  lake Houston from your own back yard!!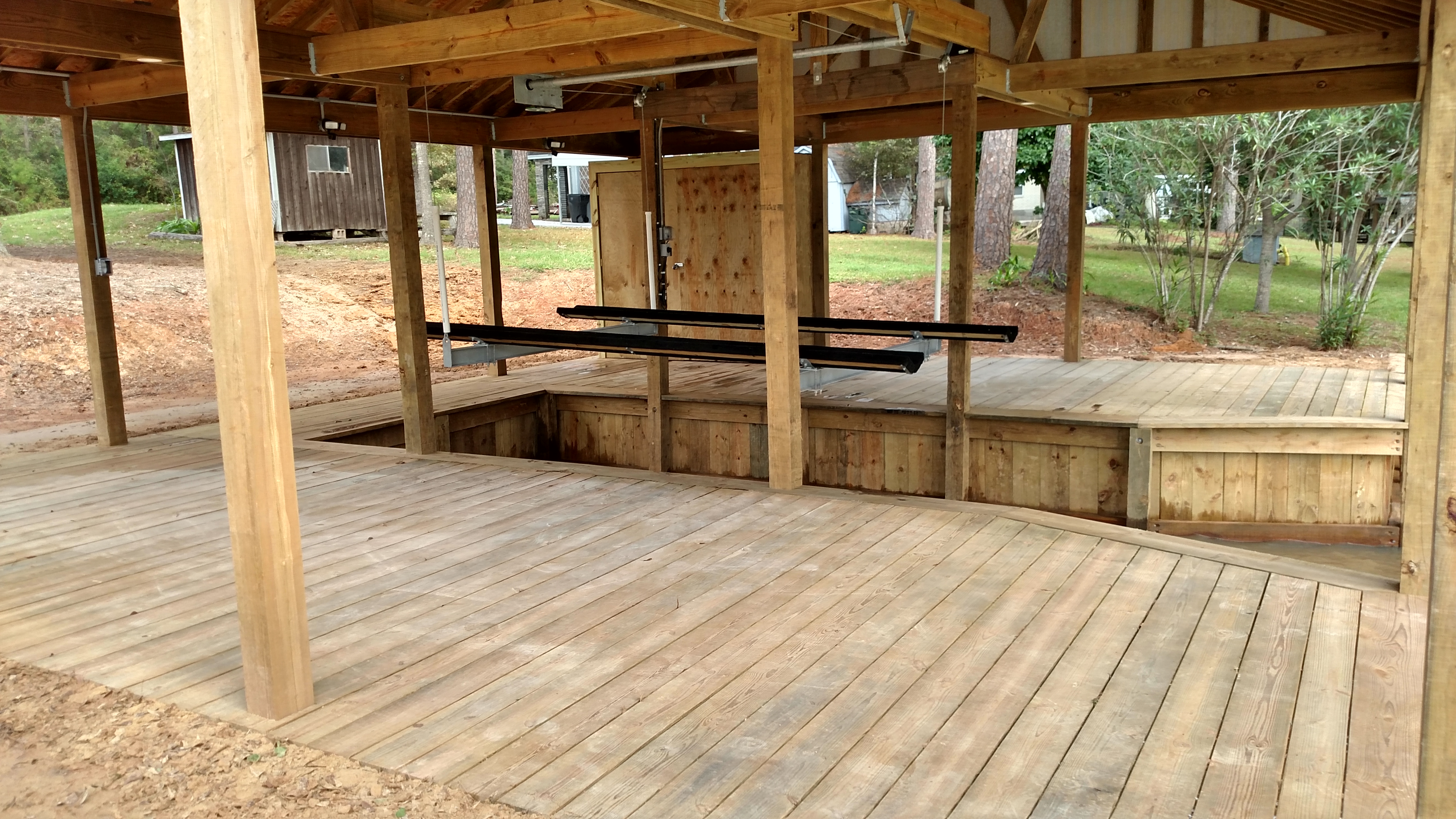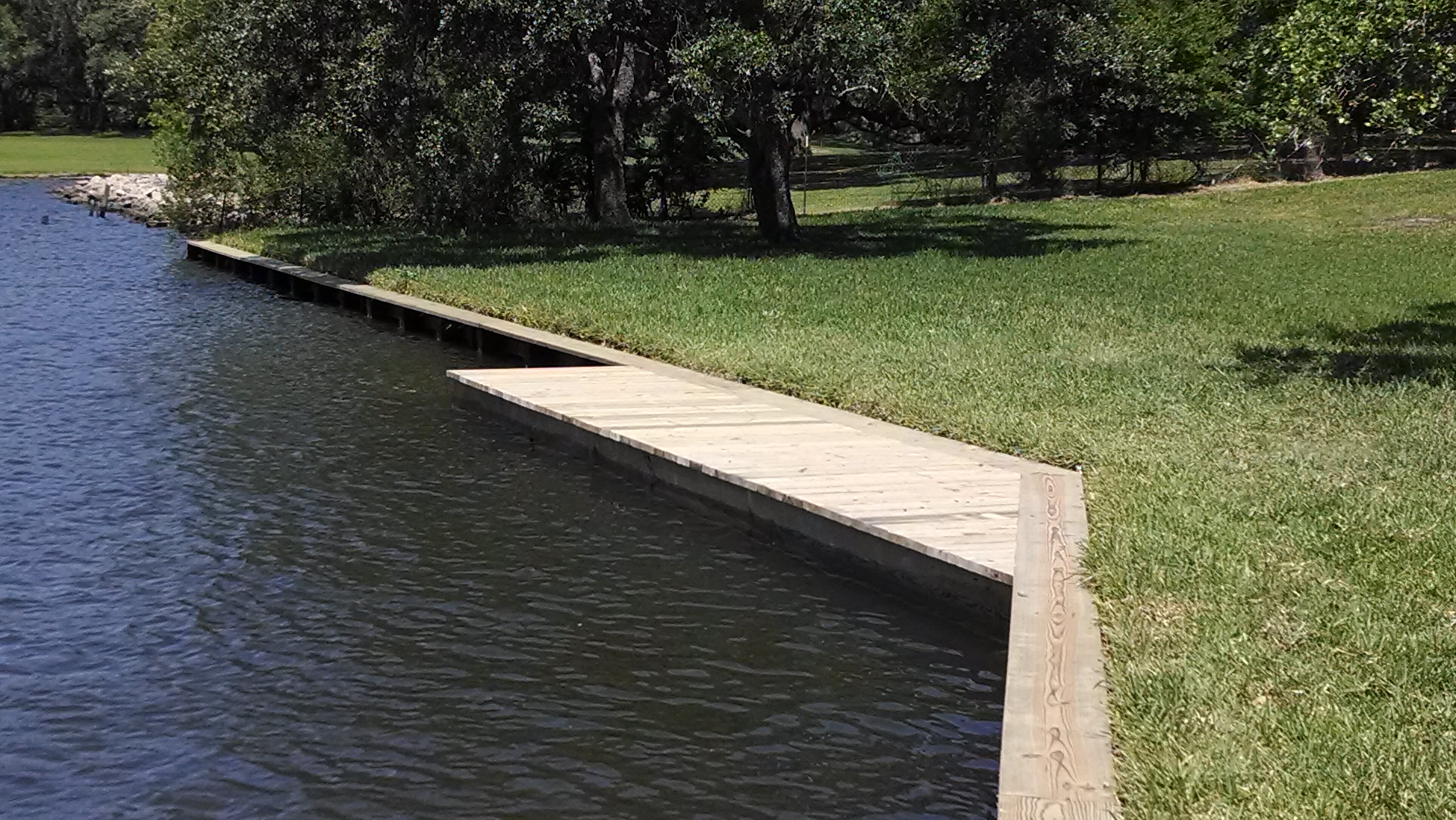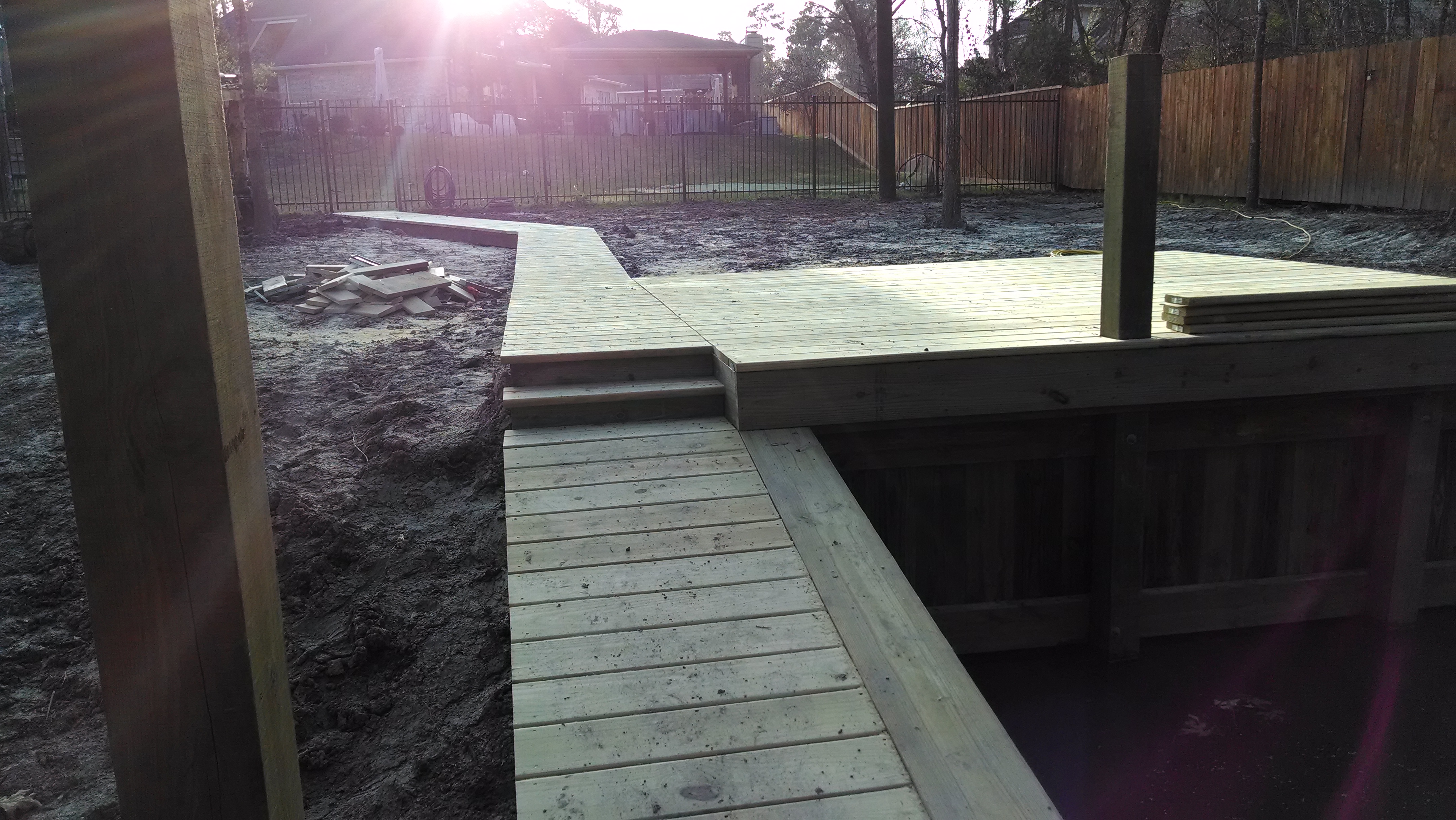 Key Advantages of Elite's Construction!!
Complete packaging available for your boat house construction! From Consulting & Design to Engineering, permitting and Construction.
All Facets of boat house Construction are available from Electrical installation to landscaping! Most of our competitors do not offer these key Services Leaving the homeowner to source other contractors to finish the project. NOT AT ELITE!! purchase a turn key package Today!!
Treated decking screws used on all decking and stairs possible instead of nails. The ultimate in boat house construction strength and protection against warping.
Well Lined up pilings and a superior design through out your boat house construction, leaving you with a boat house that is built to last but also beautiful and aesthetically pleasing to the eye!
Birds mouth openings on roof rafters cut precisely and not over cut as seen on many of our competitors boat house roofs.
 Hurricane Clips installed on every roof rafter. Hurricane straps installed over ridge to tie rafters together for the ultimate in boat house construction strength.
Attention to detail when it comes to conduit and wiring for electrical. Care is always taken to hide everything as much as possible. This yields a nice clean install that will stand out above the rest.
Quality Design and Construction will leave you, your family and friends in awe of Elite's Boat house Construction !
You can rest assured that attention to detail will leave your project looking amazing and to the highest standards! Striving for perfection in every boat house construction. Elite is here to make you as proud as we are of your boat house!!